Let's be honest: many people know about the beauty of countries like Mexico, Guatemala or Belize. And many people want to go there, even though some of those countries have a bit of a dangerous reputation. But what about El Salvador? All we know is that there are drug cartels and that  many people are currently leaving the country and trying to get to the US searching a better life. Honestly, I didn't really know what there is to see in El Salvador either. But after visiting the Bay islands in Honduras and a quick stop back in Antigua, Guatemala, El Salvador was my next destination. I had no idea what to expect. I've never let the reputation of a country keep me from visiting it, but of all countries I've been to so far, El Salvador definitely has the worst reputation. So yes, I was a little bit nervous about going there. But not nervous enough not to go. Getting there was pretty easy, I took a shuttle from Antigua to El Tunco, a little surfer village on the pacific coast. It was not what I had expected. I thought El Salvador would be really off the beaten path and pretty non-touristy. Generally, it was, but definitely not El Tunco. I saw 7 times as many tourists as locals and there were plenty of shops and international restaurants. Nevertheless, I liked the vibe of the town and I enjoyed may stay there, especially the sunsets on the beach.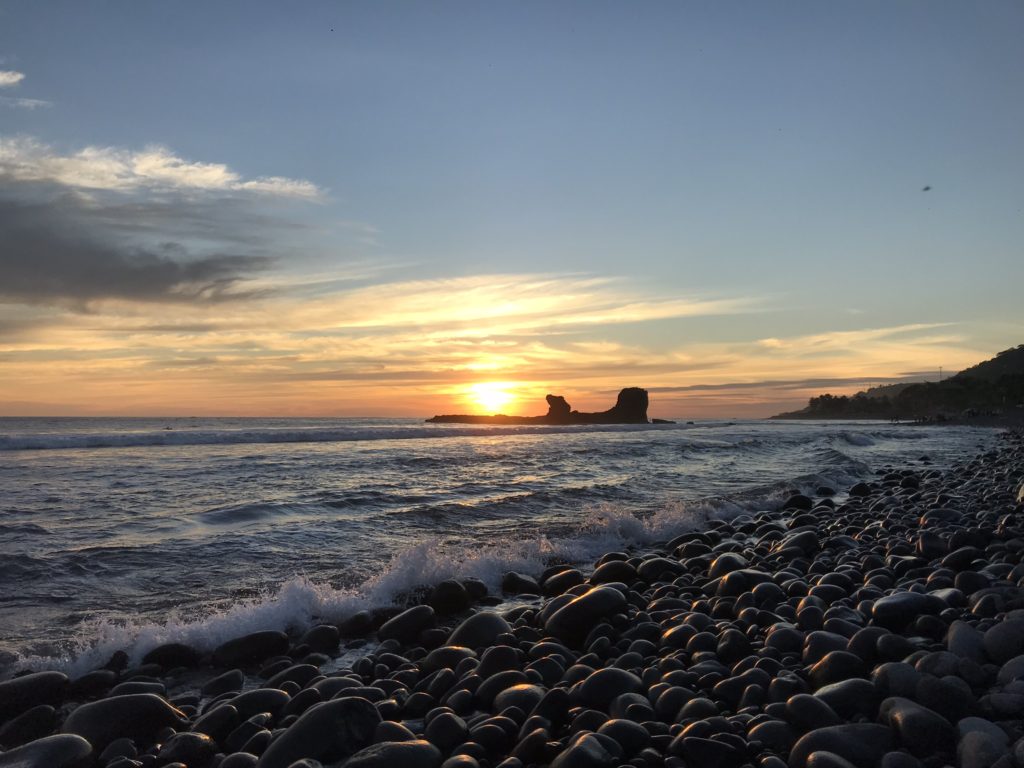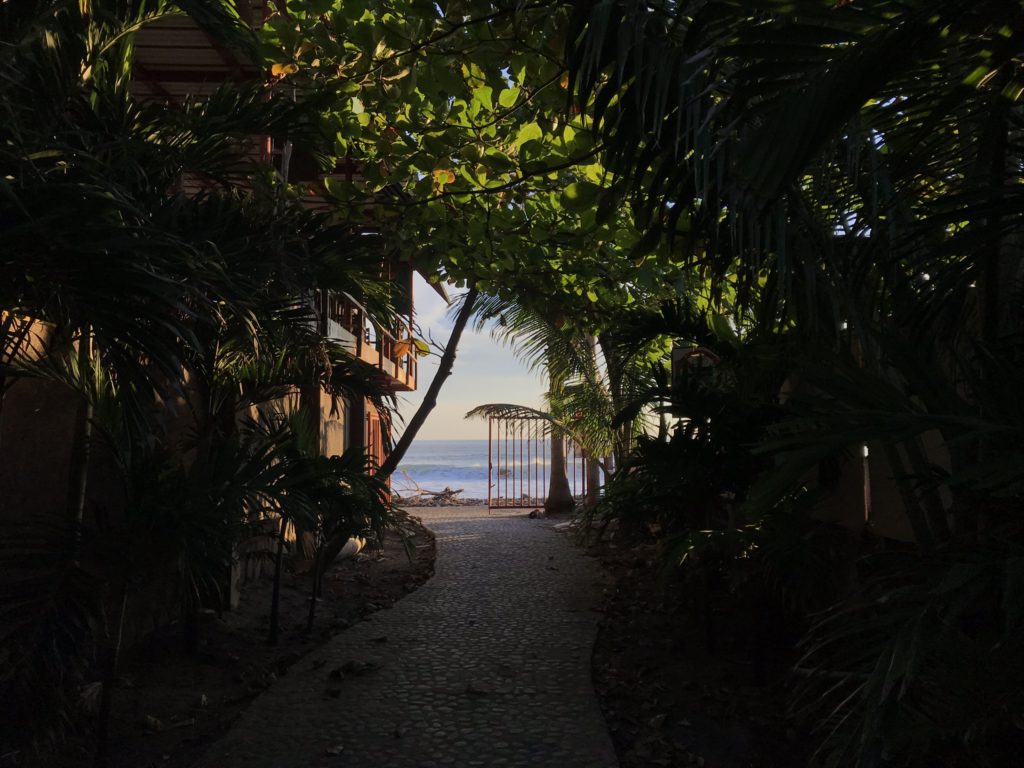 I didn't go surfing though, and soon moved on to discover the "Ruta de las flores", a series of cute little villages in El Salvador's highlands. My first stop was Juayua, where they have a food festival every weekend. I was lucky enough to arrive on a Sunday and had some of the best and cheapest food and coffee I've had so far on my trip. Plus, I hardly saw any other tourists. This was El Salvador how I had imagined it. I took a tour to a nearby lagoon where I had some beautiful views over volcanoes and coffee plantations. And I visited Ataco, another village, which is famous for its colorful street murals. I also got to try "Pupusas", a traditional Salvadorian dish consisting of stuffed tortillas. They are delicious and they are cheap.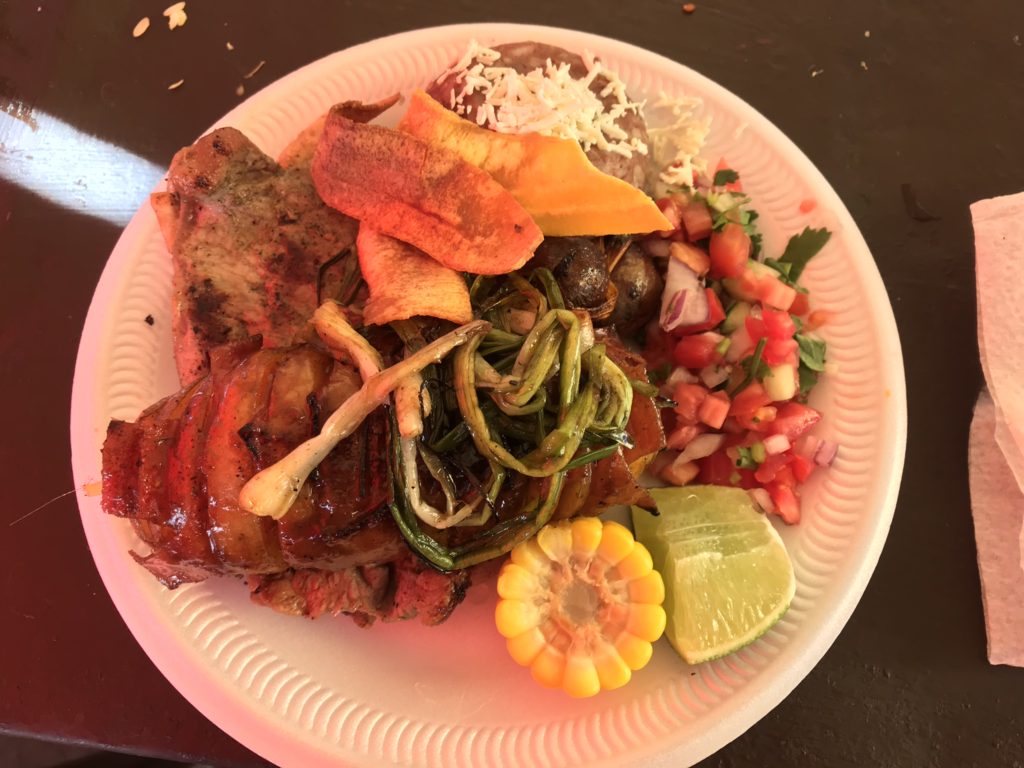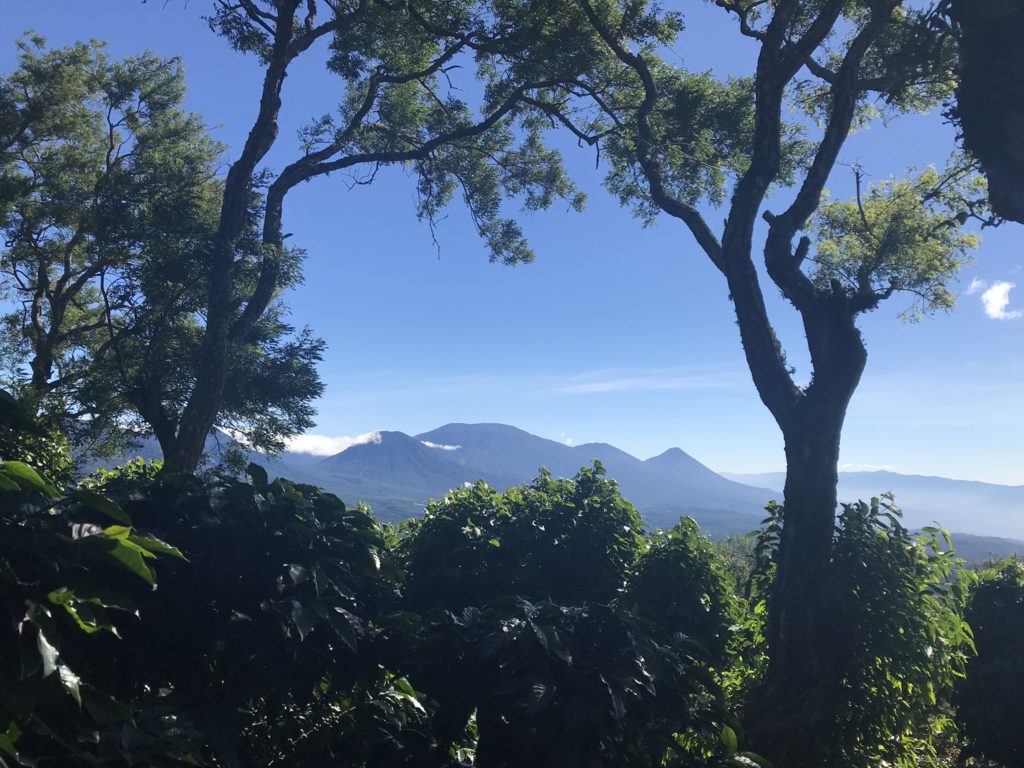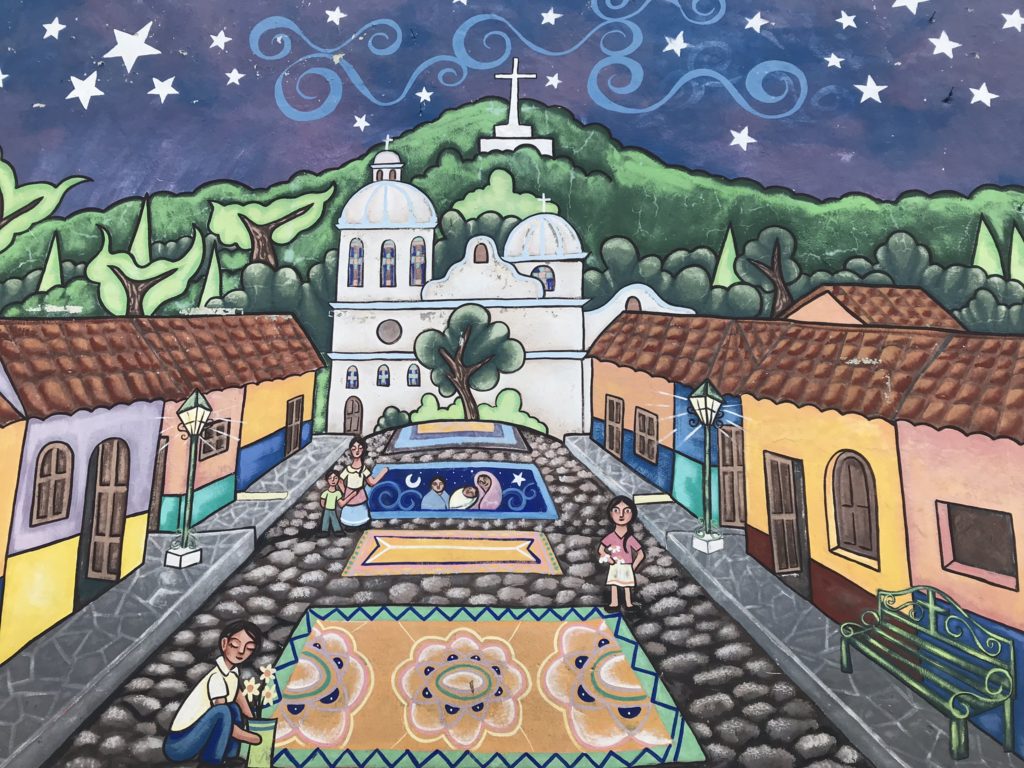 After a few days on the on the "Ruta de las flores", I went on to Santa Ana, the second largest city in El Salvador. The city itself was not very appealing to me, it was noisy, crowded and a little bit run-down. But I loved the hostel I stayed in, and the hike to the nearby Santa Ana volcano. As in some places in Guatemala, you had to go with a guide and we even got a police escort. The hike was quite short and easy, the landscape was beautiful and the view from the rim of the crater into the crater lake and the surrounding volcanoes and lakes was breathtaking.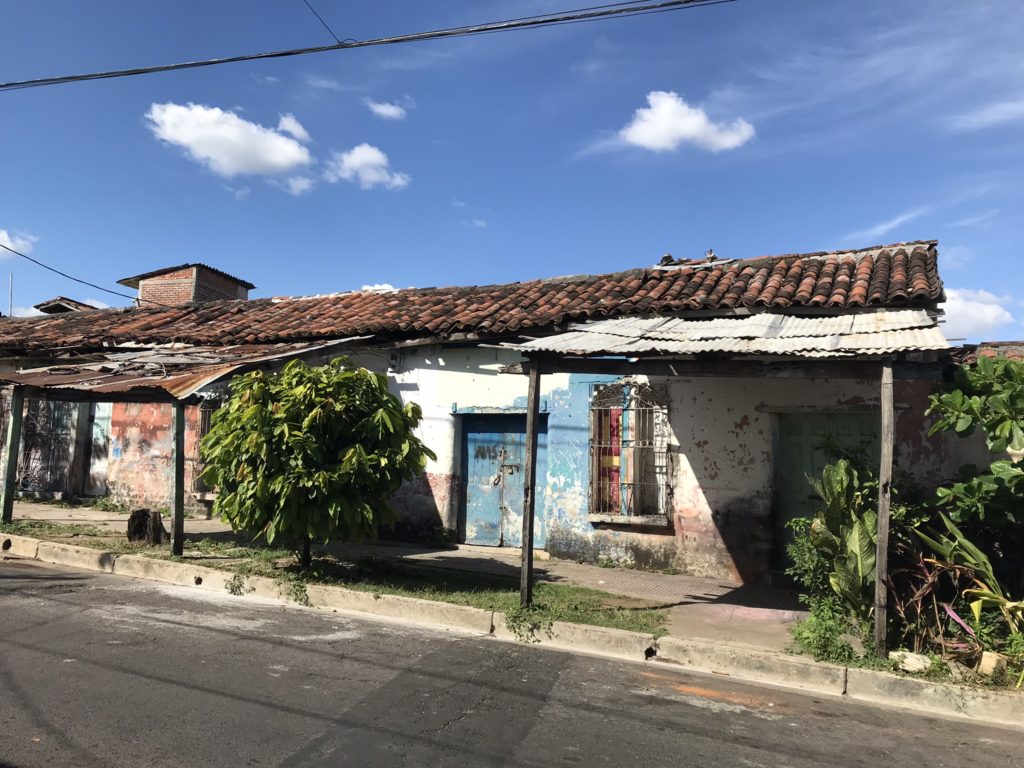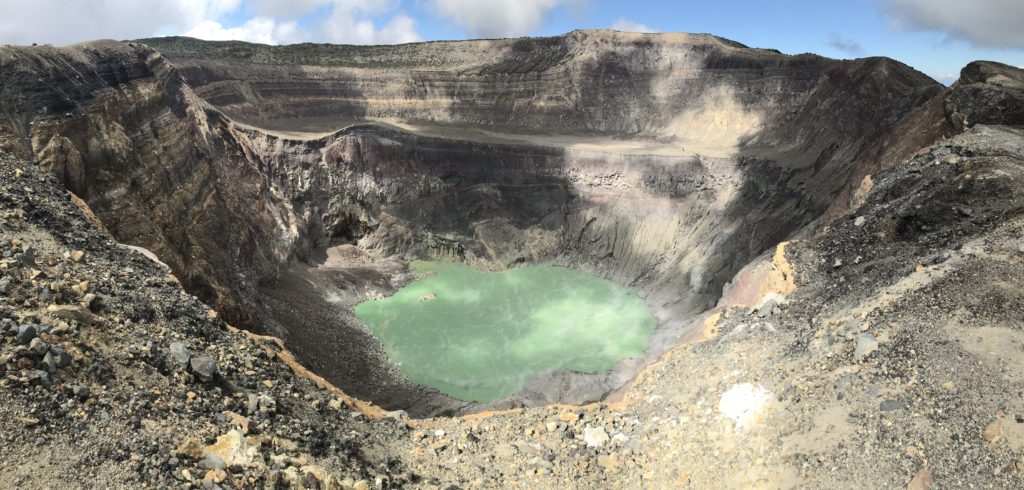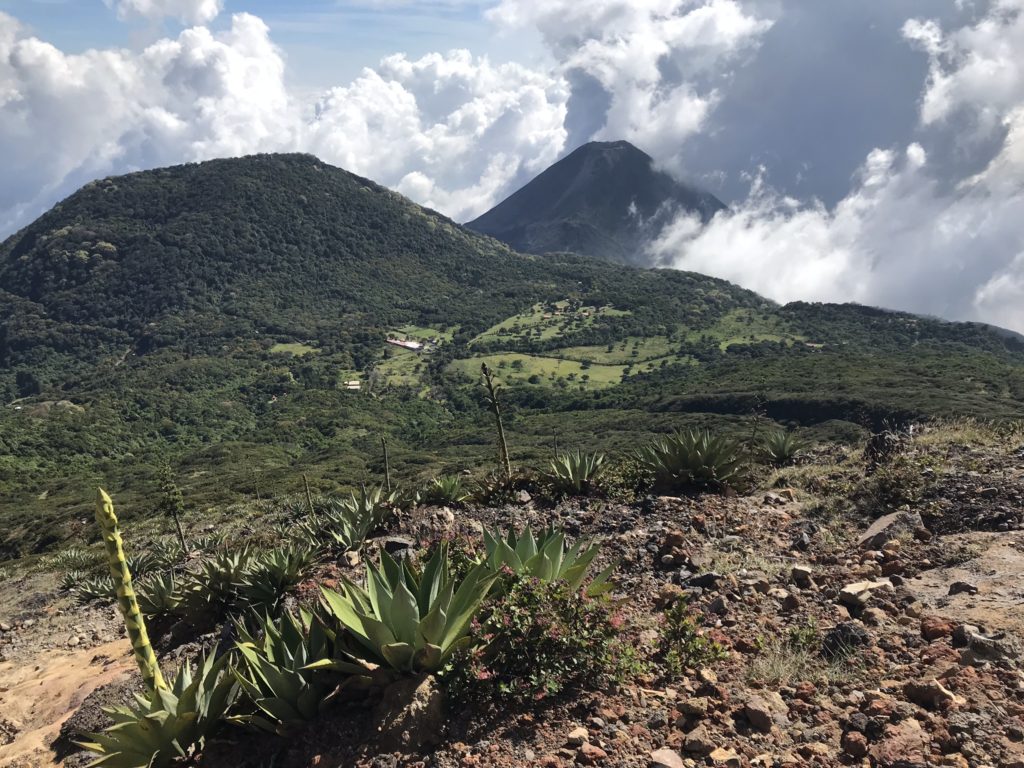 Unfortunately, I didn't have so much time in El Salvador, but I had a few days left and decided to spend them in Suchitoto, a little town in the north of the country and supposedly its cultural capital. Getting there got me a little nervous again, because I had to take a bus to San Salvador (which I would rather have avoided), take another bus to change bus terminals and then catch the bus to Suchitoto. Everything went pretty smoothly though, and people were really friendly and helped my find my way around.
Honestly, I didn't really have any high expectations of Suchitoto. I've seen so many colonial towns by now and didn't think Suchitoto would be any different. Well, I was wrong. Suchitoto ended up being one of my favorite places on this trip. It's super colorful, clean, full of flowers and birds, has a cute central square with a little church and is next to a beautiful lake. They even separated trash, first time I've seen this on my trip. What I loved most about is that unlike in other places not every second house was a gift shop or restaurant. There were actually people living in those houses. It was not just made up for the tourists and you could feel how proud the people were of their town and how much they cared for it. When I arrived, they just had a festival on the town square with bands playing and folkloric performances. The whole town, from children to grandparents, was partying. I really enjoyed my stay in Suchitoto and for once I didn't do much. I just relaxed on the balcony of my hotel (no hostels in Suchitoto, but I got a super cheap room for myself), walked around and enjoyed the delicious coffee. Time flew by way too fast and soon I had to head to the airport to fly to Boston.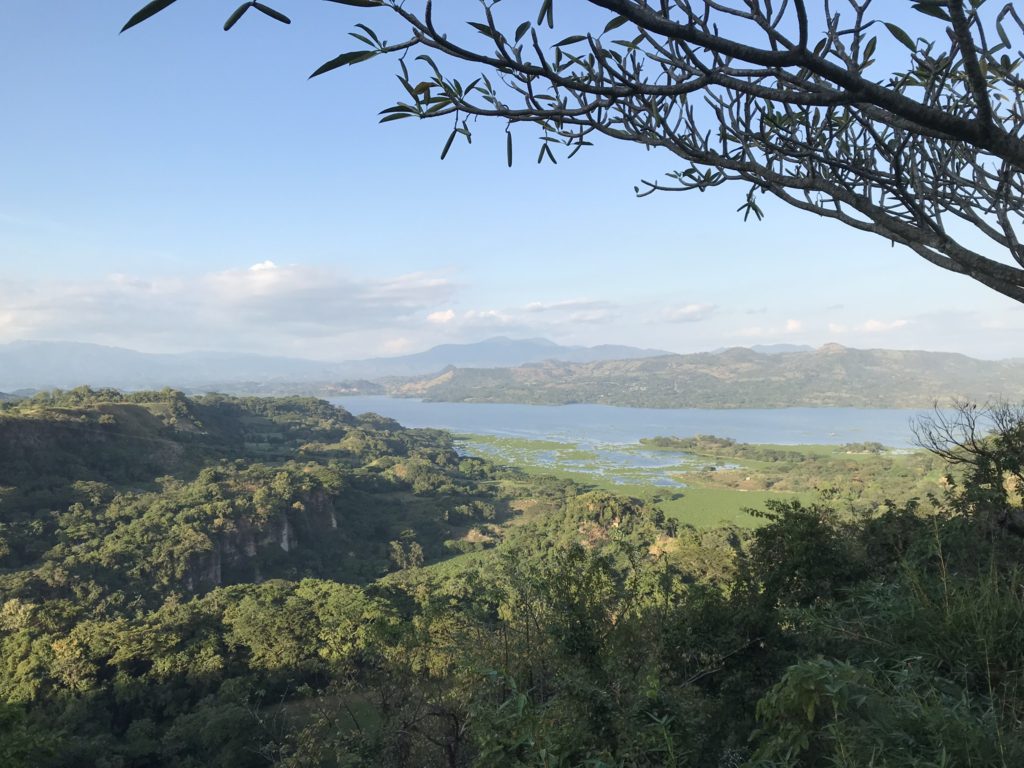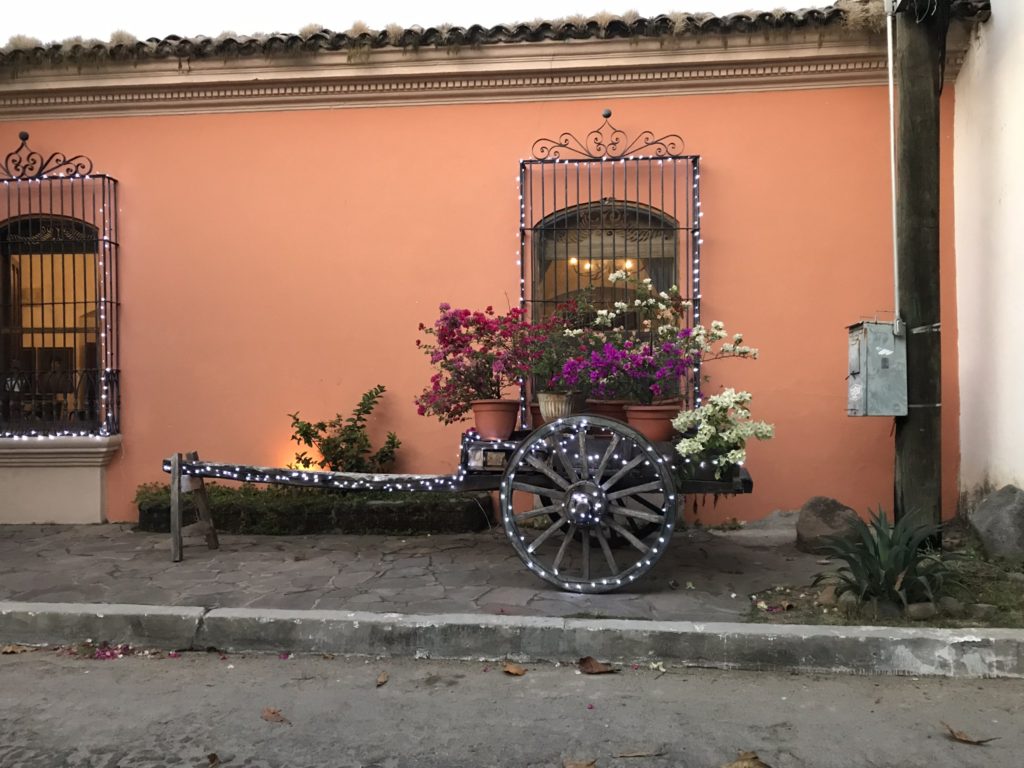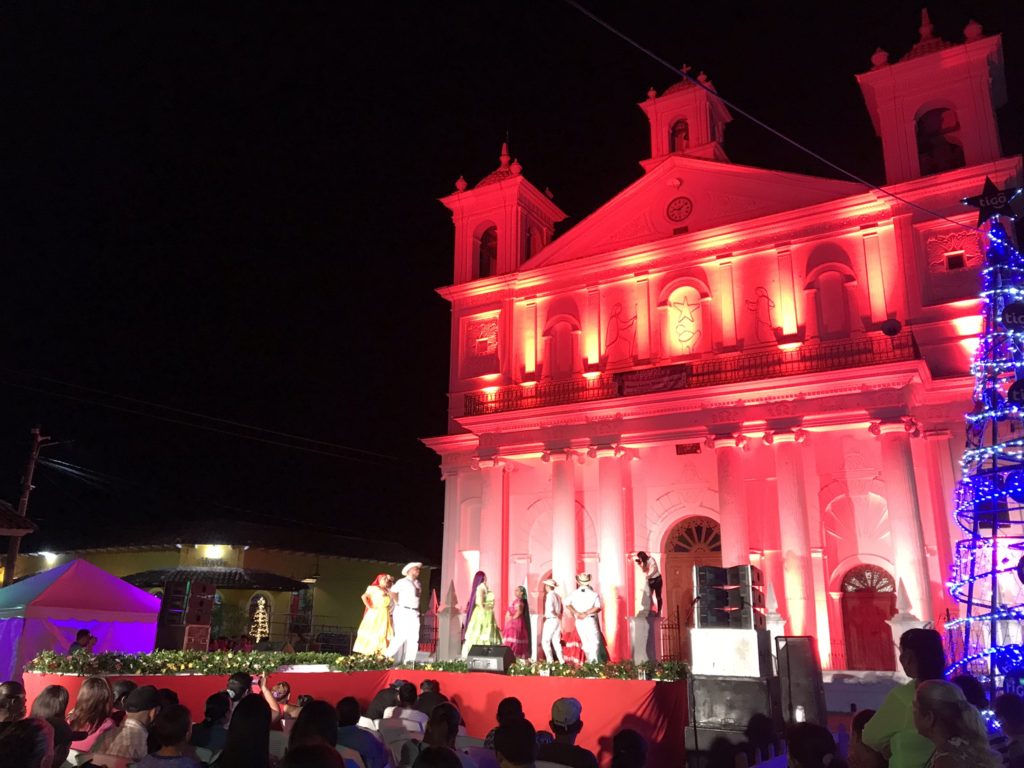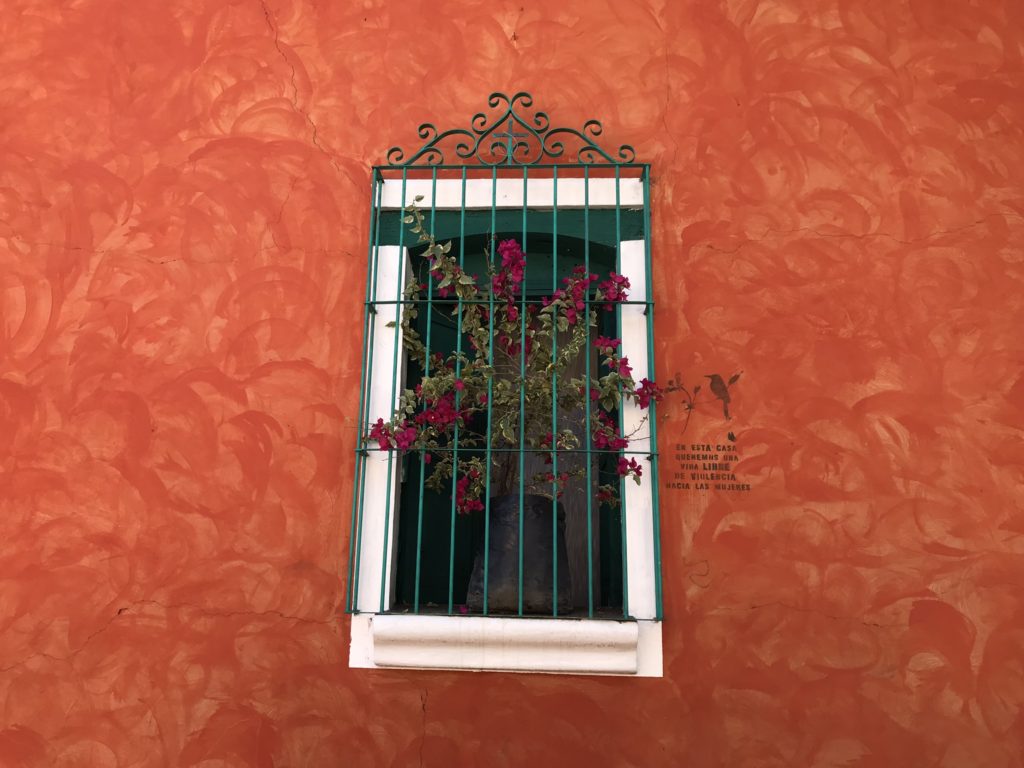 My stay in El Salvador was short, but I really loved this country. It's probably the most underrated of all Central America. I soon realized that there was no reason to be nervous or worry about my safety. It didn't feel any more dangerous than any other of the countries I've been to so far. Yes, you could sometimes feel that it does have its issues. There are armed men standing in front of many shops (people told me that that's because guns are cheaper than alarm systems) and some houses are behind high fences and covered in barbed wires. But that said, I've never felt threatened in any way, even as a solo female traveler. I've traveled everywhere by local buses and never had any issue. In fact, I've never met as many friendly and hospitable locals as in El Salvador. I've had people walking me to the bus stop and waiting there with me just to make sure I caught the right bus. I've had strangers on the street approaching me and asking me whether I needed help. I've had the owner of a fully booked hotel somehow making space for me. Unlike in other countries, people seemed just genuinely interested and happy about visitors and they don't just see them as a way to make money. No one never try to urge me to buy something or book a tour with them. Finally, El Salvador was definitely the cheapest of my destinations so far. Food and tours are very affordable and buses cost next to nothing. The only problem if you are a backpacker is that there are sometimes no hostels, but you can always find quite cheap hotels. So of all countries I've been to, El Salvador held the most surprises and once again convinced me not to let peoples warnings and concerns about a country get to me too much and just go there and see for myself.