After a week in cold Boston, I continued my Central America trip in the beginning of December. My next destination was Panama. I didn't really know what to expect, but I was a bit afraid that I might not like it too much, because it sounded like it was very touristy and expensive. So I decided right away to skip the most touristy destinations like the Canal or Bocas del Toro and to look for a bit more off the beaten path destinations. I flew into Panama City but didn't spend much time there. Big cities are not for me, even though I thought that Panama City was one of the more pleasant Central American Capitals.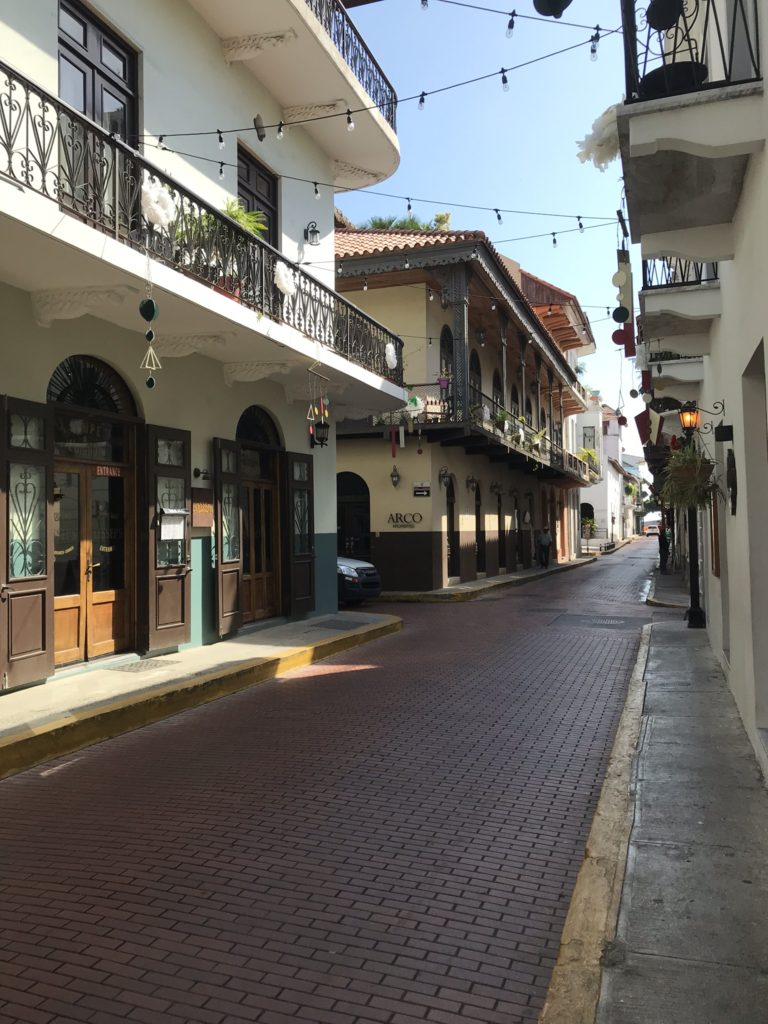 My next stop was Santa Catalina, a village at the Pacific coast. It was tiny, just a few houses, some hostels and one or two restaurants. I loved it from the beginning. Plus, I stayed in one of my favorite hostels on this trip so far. Right at the seaside and my dorm had a terrace with hammocks and glass front. Quite luxurious for a hostel! I mainly came to Santa Catalina to dive scuba dive near Coiba island. After so many dives in the Caribbean I was really excited to explore the underwater world on the Pacific side. I was not disappointed. While there was much less coral and more bare rock, we saw huge numbers of large fish and -most importantly for a shark lover like me- lots and lots of Whitetip Reef Sharks.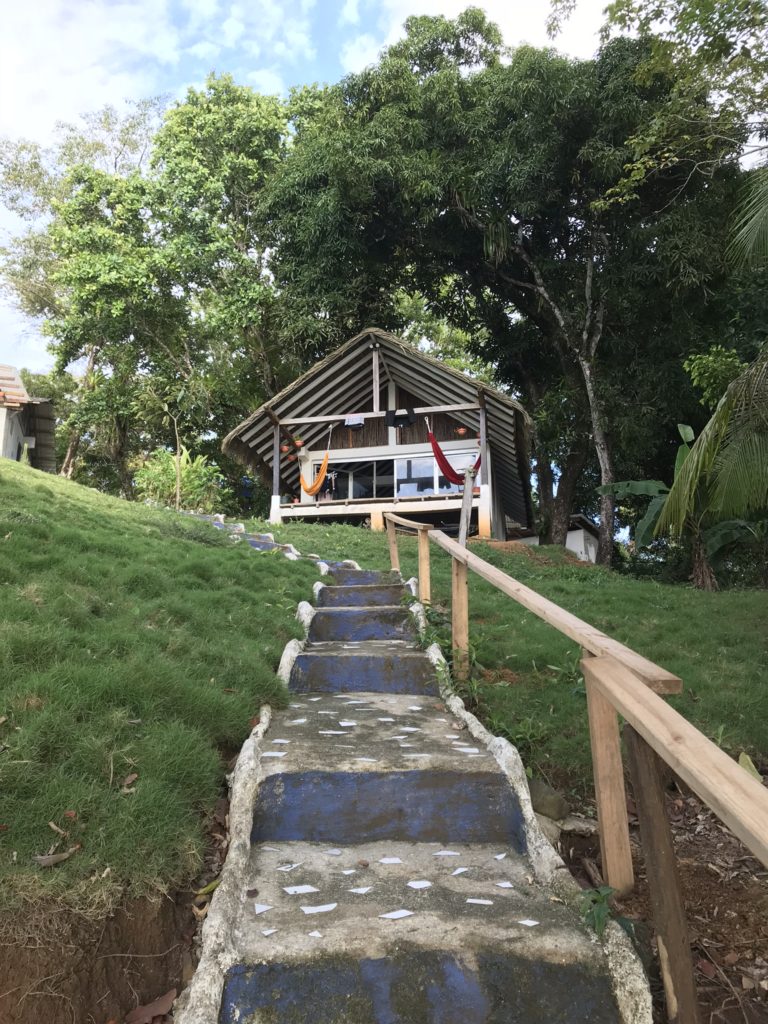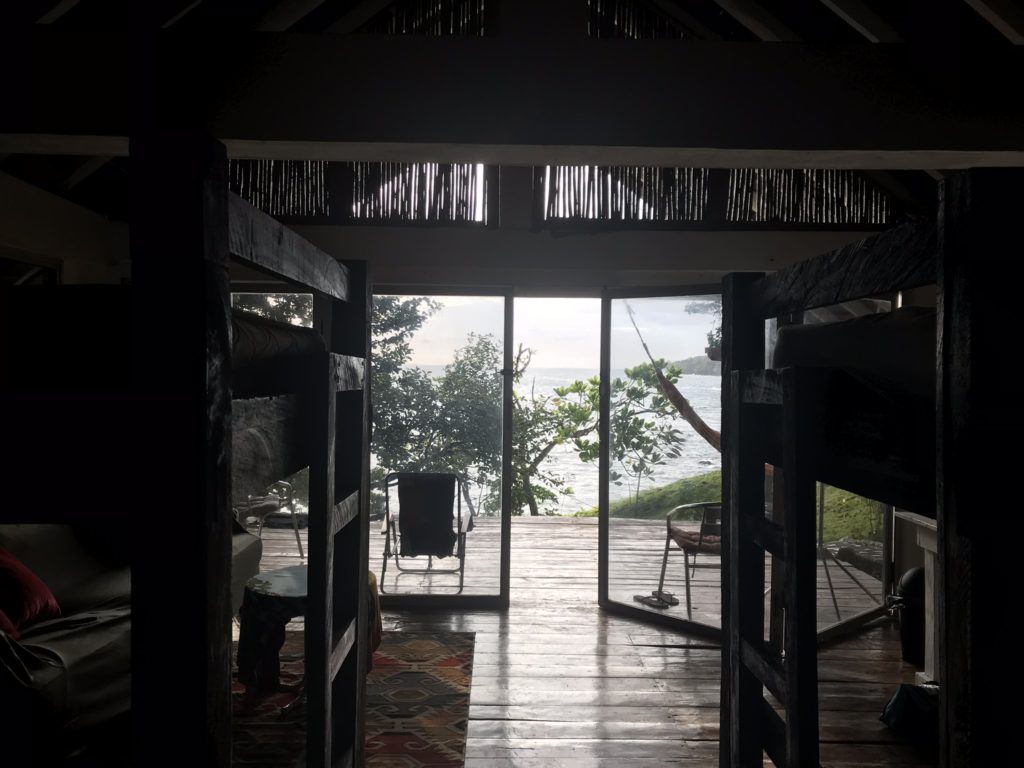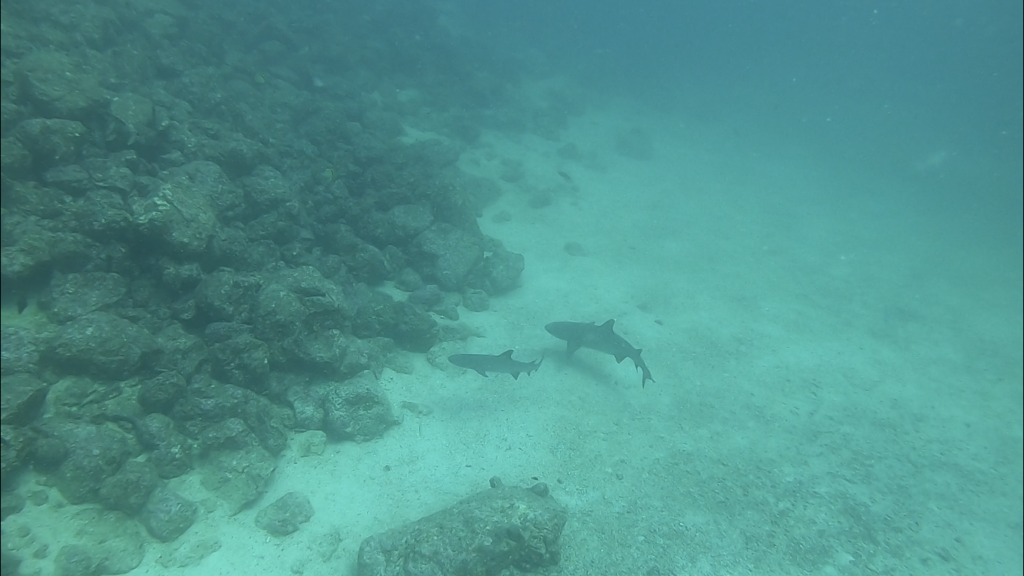 I spent a few relaxed days in Santa Catalina and then headed on to Boquete, a town in the highlands which is famous for its nice hiking trails. At first, I was a bit disappointed by the town itself. I had expected a cute little mountain town, but it was dusty and loud due to many construction sites, very Americanized due to the many expats living there, and just not very charming. However, I didn't stay in town very much and instead went out to explore the many hiking trails around. In contrast to many other Central American hikes where you need to hire a guide, in Boquete you can do most hikes on your own, which I really loved. The first hike I did was the Sendero Los Quetzales. I took a local bus up to the trailhead and set off all by myself. The trail was beautiful, leading through the cloud forest and I really enjoyed walking at my own pace and being completely alone for once. The next hike I did was the 3 Cascadas Perdidas, a short hike along 3 different waterfalls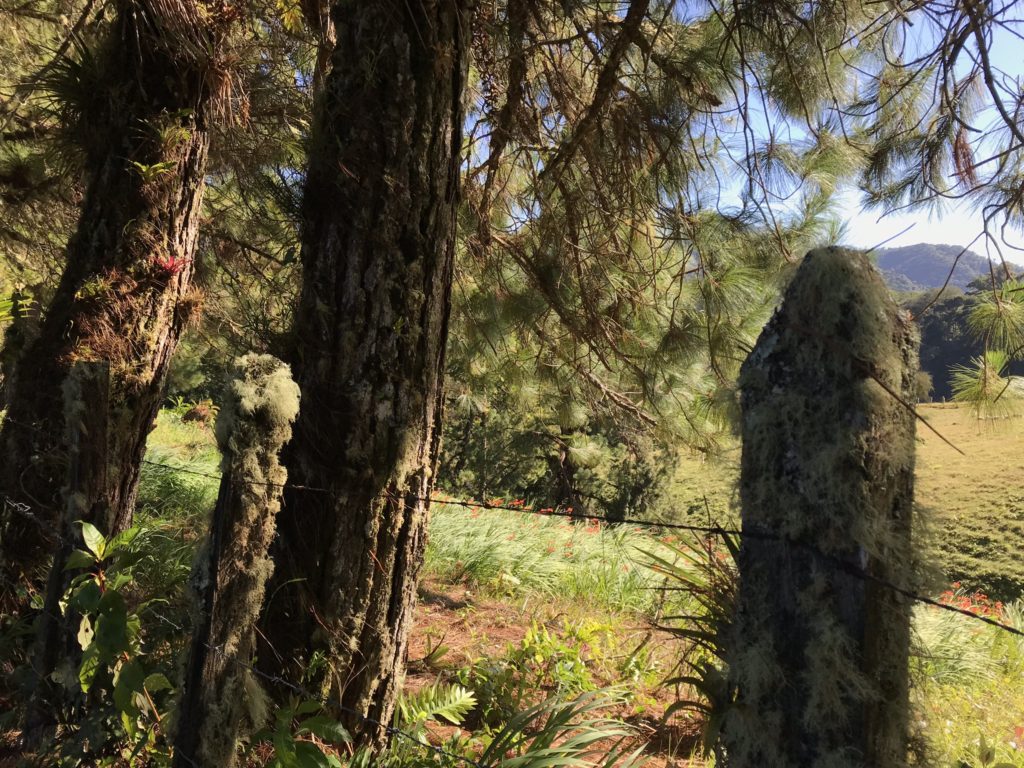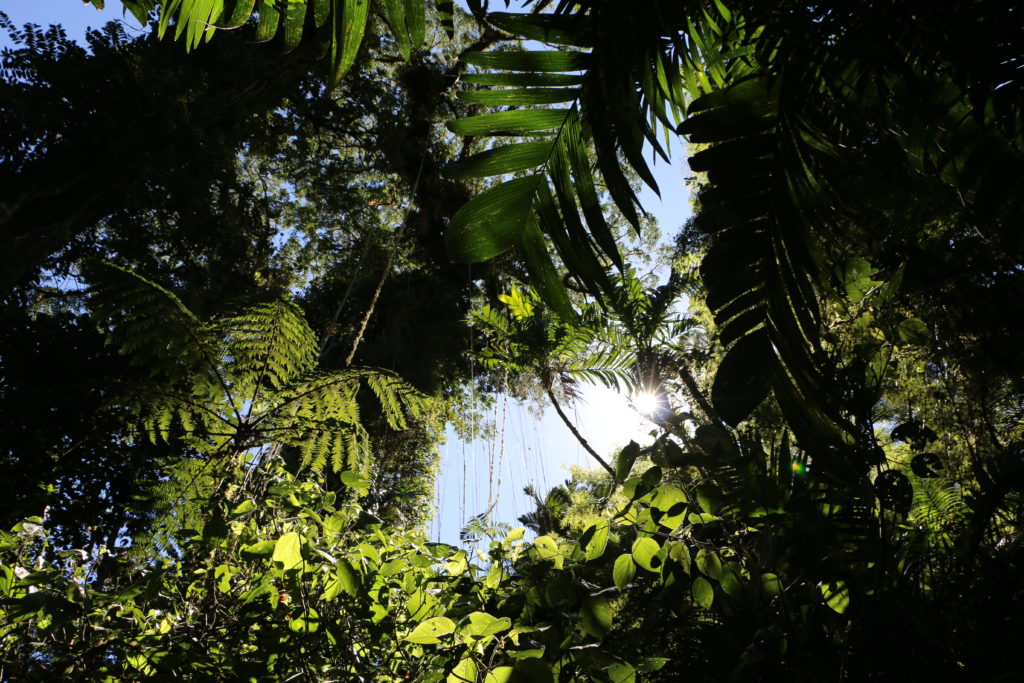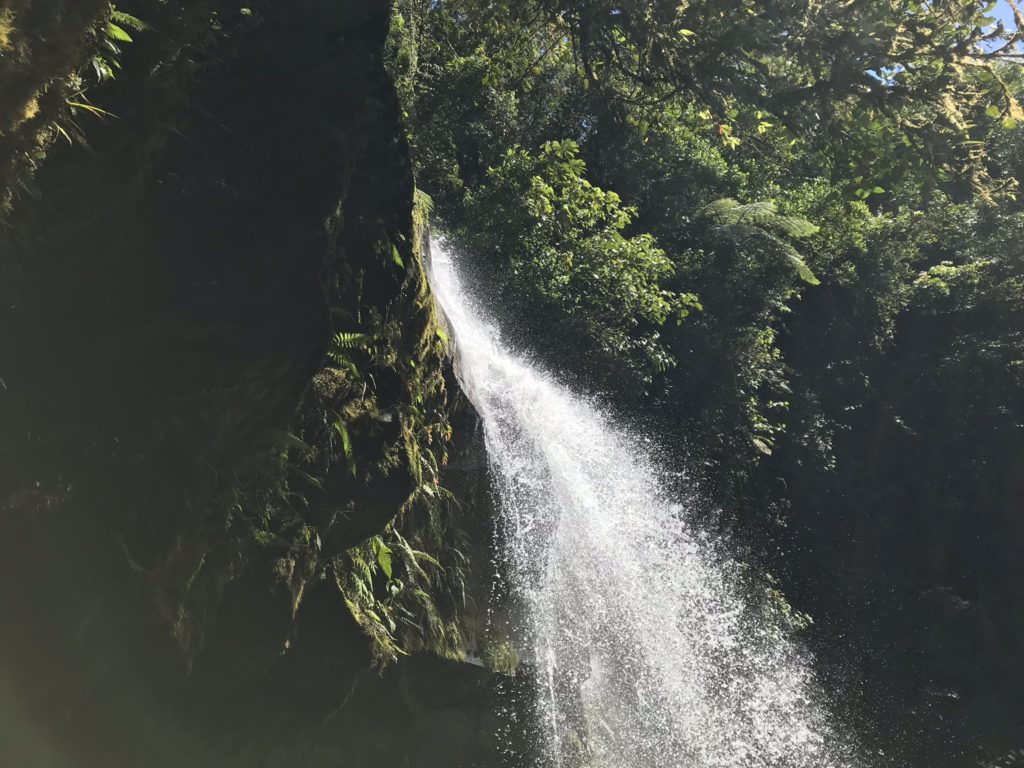 After a few days in the mountains I really felt like spending some time at the beach again. Most people head on to Bocas del Toro from Boquete, but looking for an alternative and less crowded place I found the island of Boca Brava back on the Pacific coast. It took quite some time, several buses crowded with locals, and a short boat ride to get there, but I was rewarded with a nice hotel room (no hostels on the island) with an amazing view and very few people. The perfect place to relax and watch the howler monkey jumping from tree to tree. The beaches next to the hotel were not so nice, but the next day I took a tour to some nearby beaches, which were incredibly beautiful: clear water, white sand and palm trees. You would never have guessed that this was the Pacific, not the Caribbean.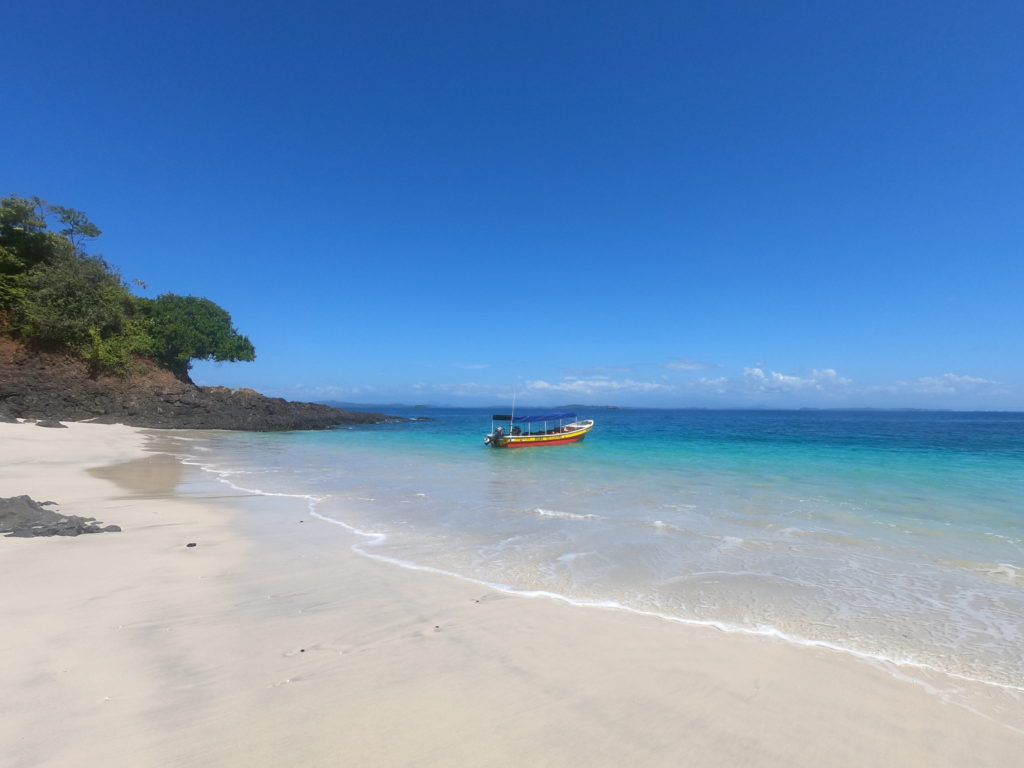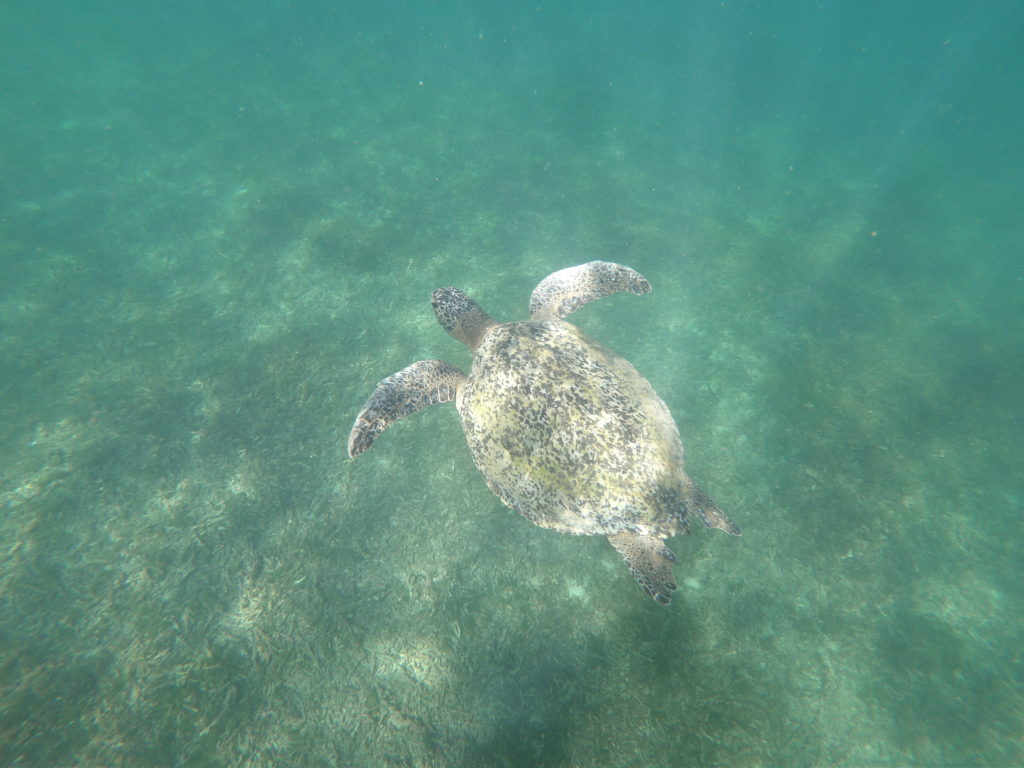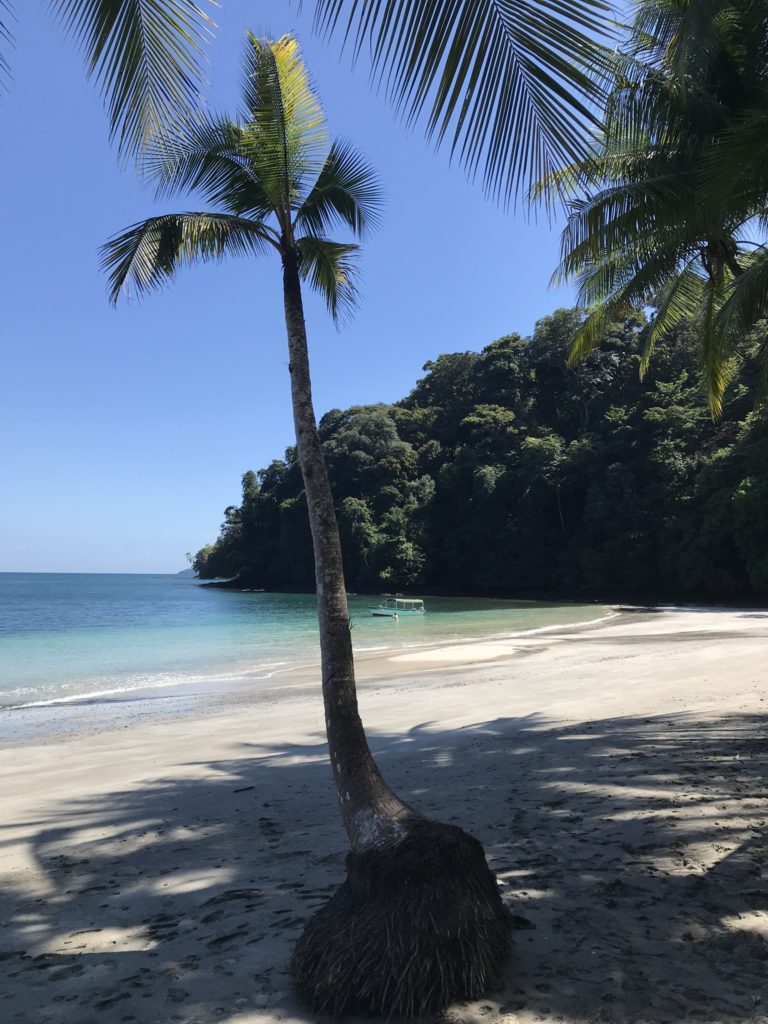 Unfortunately, I couldn't afford to stay in Boca Brava for very long, so I hit the road again after 2 nights, back to the mountains. My next destination was Santa Fe, a mountain village in the Veraguas district, with supposedly great hiking and some nice waterfalls. Jane and Walter, a nice couple from Boston whom I had met on Boca Brava gave me a ride to Santiago, so I didn't have to take the complicated bus journey back. From Santiago it was just one more very scenic bus ride to Santa Fe. I loved it from the beginning. It was tiny, surrounded by beautiful green mountains, all the houses were colorful and had gardens with lots of trees and flowers, there were almost no tourists, and just about 3 restaurants. At my hostel I met Marine from Florida and together we set off to hike to Cerro Tute on the next day. We had an amazing day, hiking through incredibly scenery, being almost blown away by the strong wind on top of the mountain and even saw a rainbow when we reached the peak.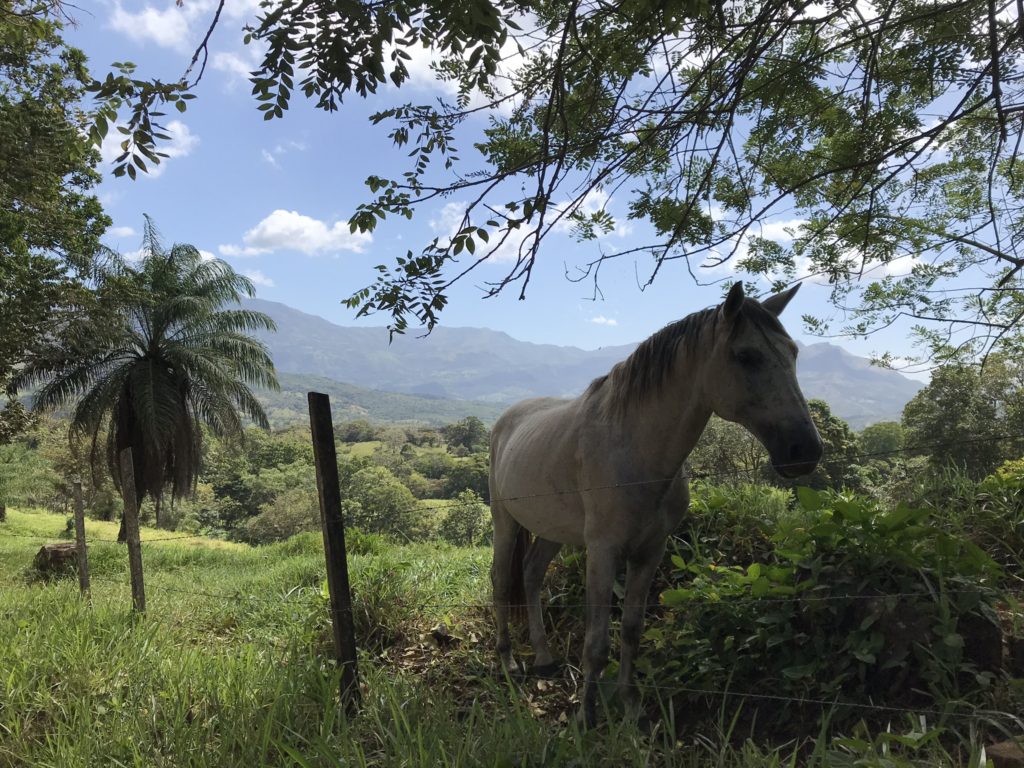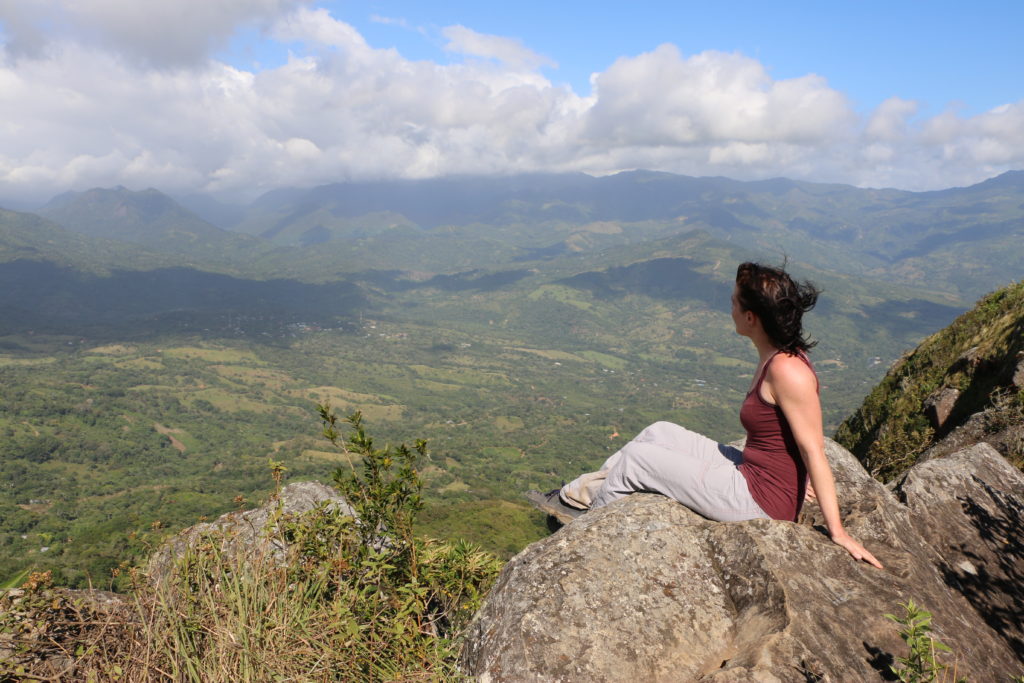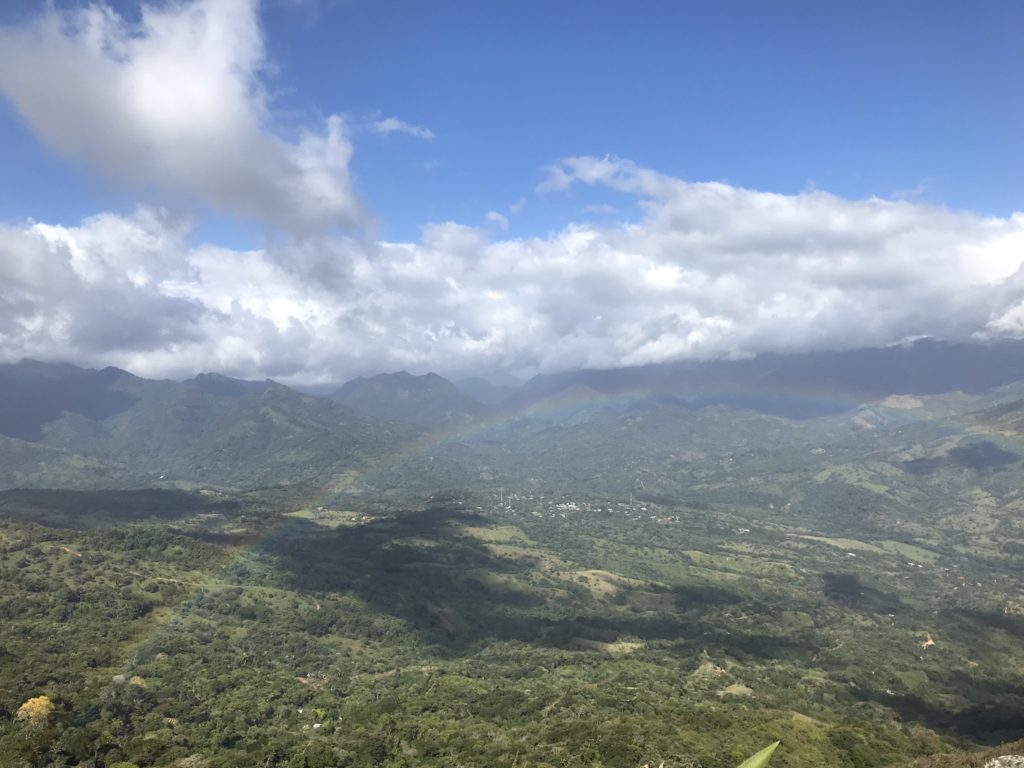 So far, I had succeeded in finding some of Panama's remote and off the beaten track destinations and the next one was no exception, even though a bit different. Playa Venao is a strip of beach in the south of the Azuero Peninsula. You could call it touristy, because there are only hotels and beach resorts and no local village. But it is so remote that not many people make it down there, so it's really quiet. I loved the vibe, the black sand beach and the sunsets. It's supposed to be one of Panama's best surf spots and finally, after 4 months of travelling I got to work on my surfing skills. It was a perfect spot for a beginner like me, because it was a beach break and the waves were just the right size. I swallowed a lot of salt water and got sunburned, but I had a great time and even managed to surf some waves.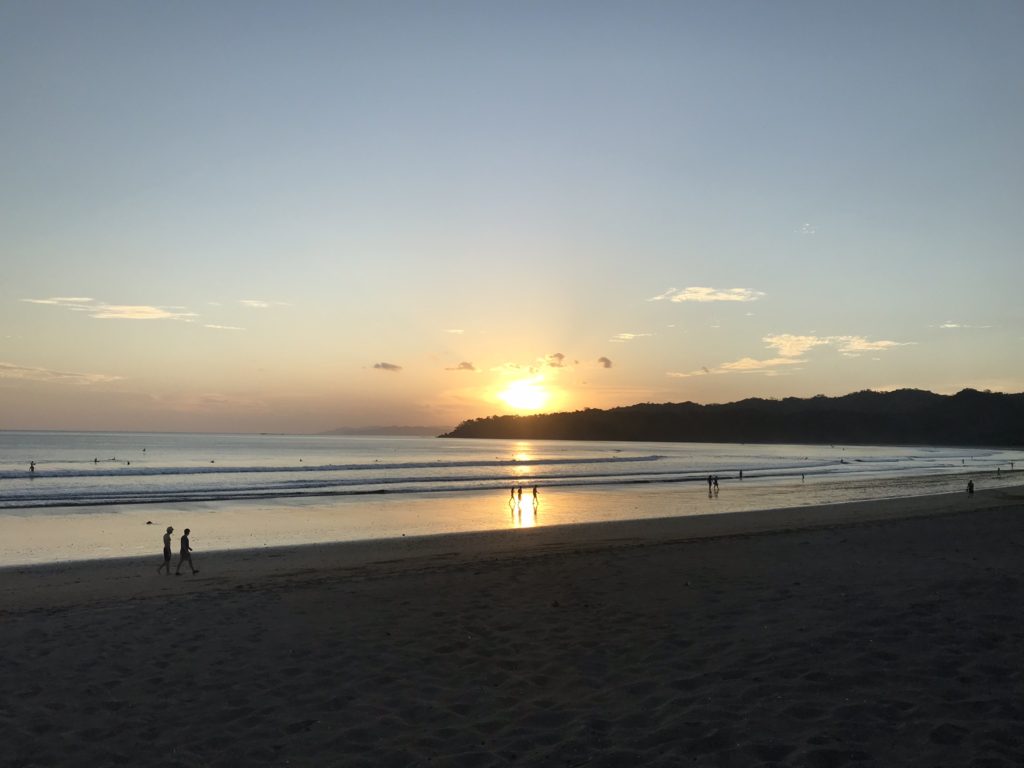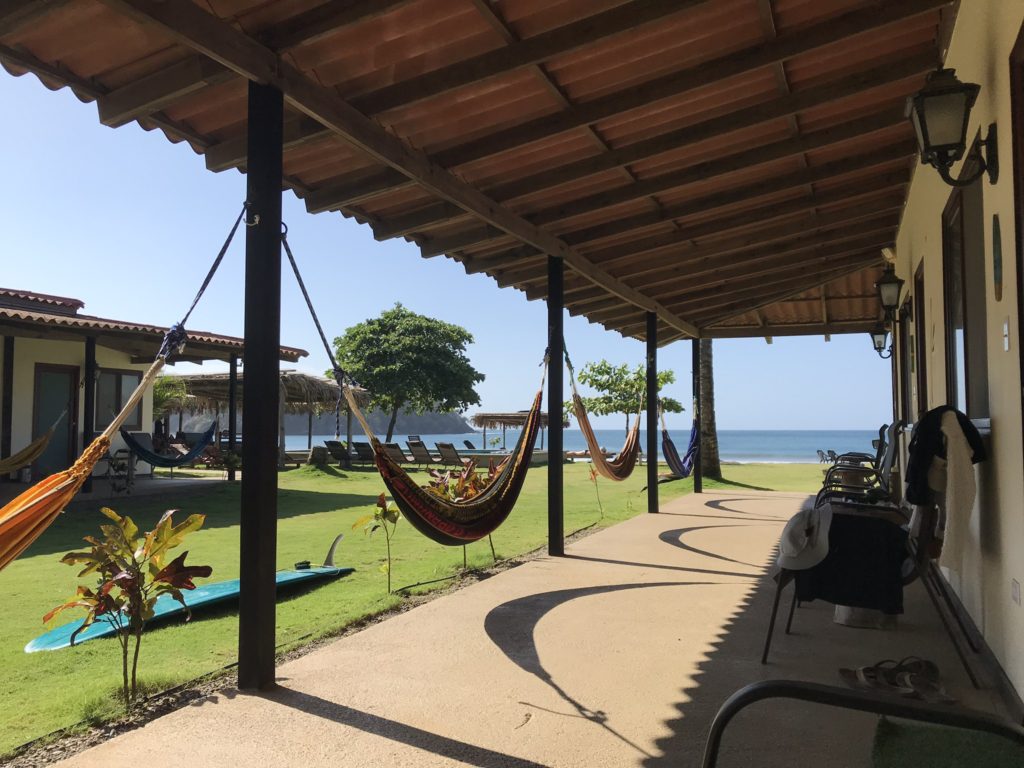 Then slowly headed back to Panama City, with a quick stop in Valle de Anton, where I got to see the critically endangered Panamanian Golden Frog (in a rescue center, not in the wild, unfortunately). With that, my time in Panama was almost over and a very special adventure was waiting for me, one that I had been looking forward to for weeks already: the journey from Panama to Colombia on a sailboat. I will tell you about it in the next blogpost.